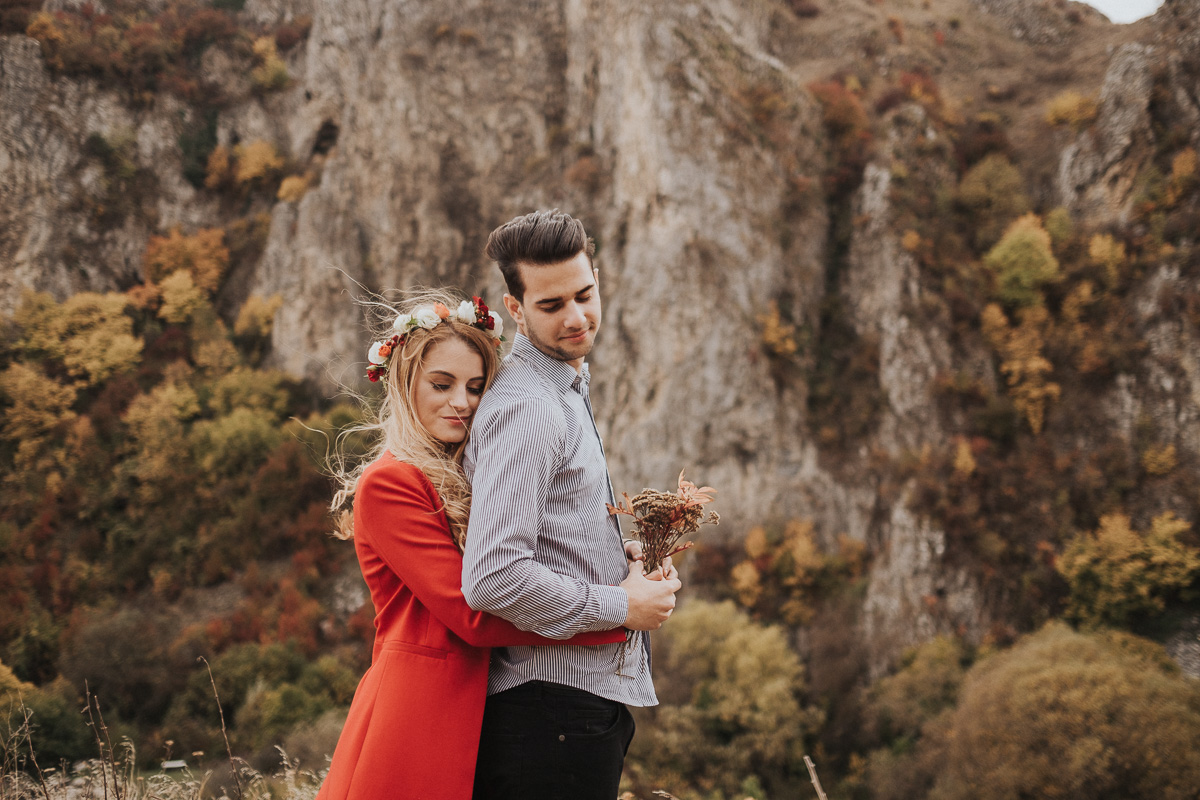 NICOLA + SAMUEL
[RO] Știi acel sentiment când observi că există chimie între tine și oamenii pe care tocmai i-ai cunoscut? Ei bine, Nicola și Samuel ne-au fost dragi de la prima vedere. Sunt doi tineri frumoși, studenți la medicină care urmează să se căsătorească anul viitor. Dar până atunci mai este puțin timp așa că cei doi au dorit o ședință foto Save The Date prin care să le arate tuturor cât de mult se iubesc. Am profitat de culorile toamnei în această locație de vis. Lucrurile nu ar fi fost la fel de frumoase fără cei doi în rolul principal, care să ne să ne bucure sufletul cu zâmbetele lor sincere.
[EN] Do you know that feeling when you notice there is chemistry between you and the people you just met? Well, Nicola and Samuel were dear to us at first glance. There are two beautiful young medicine students who are about to get married next year. But until then there is still a little time so they wanted a photo session Save The Date to show everyone how much they love each other. I took advantage of the autumn colors in this dream location. Things would not have been so beautiful without them in the lead role, to enjoy our soul with their smiles.
La nunta lor vom face un film drăguț împreună cu echipa White Tree Wedding Film. Până atunci puteți vedea un scurt video Save The Date aici.
Colega noastră de la White Sand Boutique le-a realizat o invitație de nuntă online pe care o puteți vedea aici.
Să fiți fericiți dragilor și abia așteptăm să film alături de voi la nuntă!
Photographer/editor: Iuliu-Paul Pop
Film: Andra Roman
13.09.2017 Cluj-Napoca